Private Tour
Tour Amalfi Coast By Boat And Car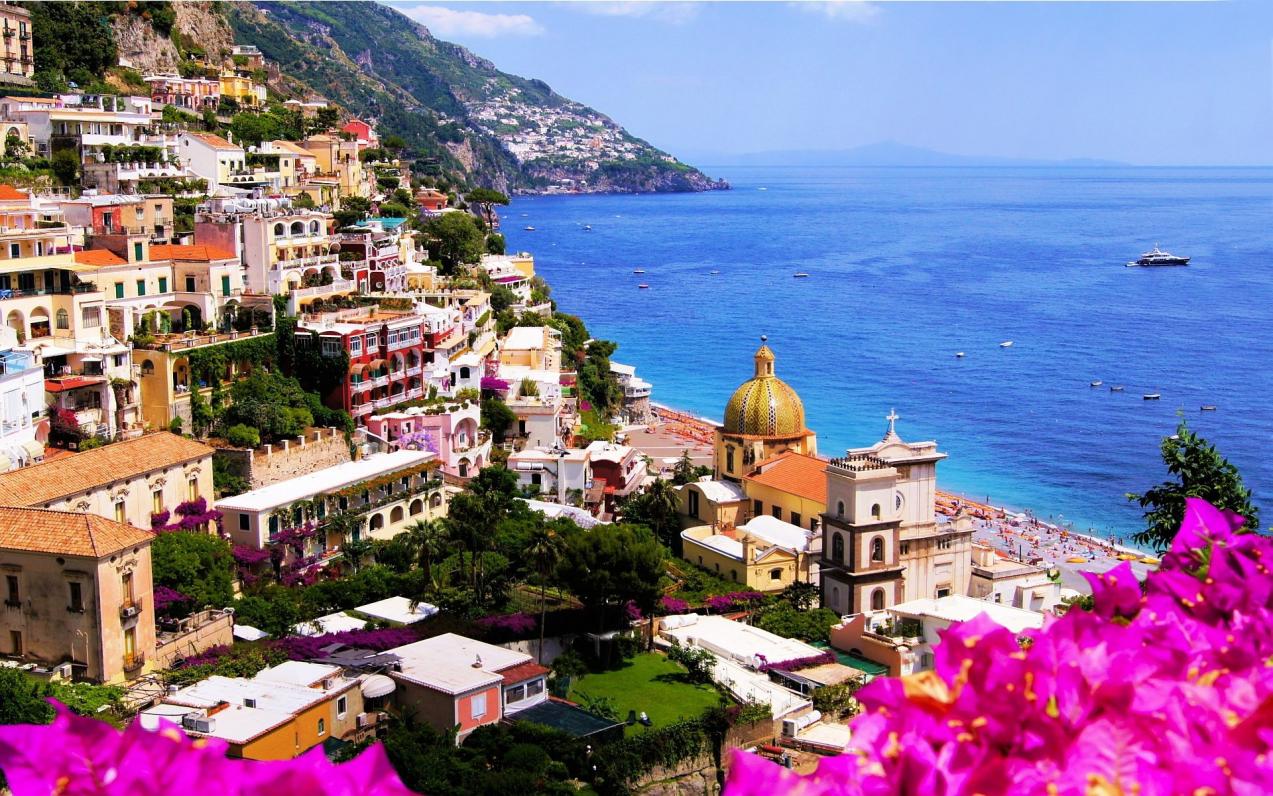 Overall Description
This tour gives you best of both worlds in seeing the Amalfi Coast. You will experience the Amalfi Coast in various angles. The views will blow you away! You will experience a magical car ride along the way of the Amalfi Coast. Carmine will take you to hidden gems that are off the beat. No tourist traps. Relaxing and enjoying the scenery. Stops for great photos or just viewing. You will also have a one hour shared tour by boat of the Amalfi Coast. Here you will be viewing a part of the beautiful Amalfi Coast by sea. Experience authentic lunch. Irresistible! Quoting John Steinbeck of what he said about Positano, Amalfi Coast also "bites deep. It is a dream place that isn't quite real when you are there and becomes beckoningly real after you have gone." Great bucket list!
Experience the Amalfi Coast in Style
Book Carmine's Secret Boat and Car Tour of the Amalfi Coast
COME US A GUEST, TOUR LIKE FRIEND, LEAVE AS FAMILY!
Amalfi
The Amalfi Coast has much to offer, such as small shops selling local products like the renowned limoncello. It contains wonderful historic sites such as the Cathedral of Amalfi, and, most importantly, the dramatic coastal scenery that surrounds the area. The Amalfi town is an extremely popular tourist attraction due to its' dramatic cliffs and stunning waterscape and embodies the beauty of Italy.
Ravello
Ravello is located at the top of the Dragone Valley and features endlessly breathtaking views. One of Ravello's most famous architectural pieces is Villa Rufolo, which contains luxurious hotels, culture and cuisine. You will walk through a rural village which is perched on the top of the cliff situated above Amalfi and Minori. Ravello is famous for its natural beauty, ancient monuments as well as the Villa Cimbrone and Villa Rufolo gardens. It is also known as the city of music and is where Richard Wagner composed his opera, Parsifal.
Positano
Italy is known for many things, but perhaps one of its most dominating features as a culture-oriented country is the marvelous and undeniably stunning colors embedded within the eccentric walls and quaint towns. Positano offers exactly that - warm, hospitable houses clinging to cliffs which are visually spectacular. It is a perfect place for sightseeing, shopping, or just taking in the pleasant scenery. Known to be the jewel of the Amalfi Coast, Positano is guaranteed to present you with a warm, genuine, and authentic Italian experience. The driver will reach the furthest part of the town, which is accessible by vehicle, at which time you will walk through the narrow streets and alleys. Here you will see various local arts and crafts, galleries and a bougainvillaea flower shelter which will lead you to the beach. Here you can take a stroll along the boardwalk. Many celebrities are known to vacation here, so it could be your lucky day!
ITINERARY
This itinerary is from the starting point of Naples Area (hotel / train station). Will need to arrive at the Amalfi Port at noon. Until then will have some magic stops along the way where you will see hidden gems the Amalfi has to offer. To find out about this gem you will need to take the tour to see for yourself. As words can not describe or provide it justice how beautiful and magical it is.
Upon arrival at the Amalfi Port. You will be the skipper where you will be sharing a boat ride of approximately 50-60 minutes exploring the coast by water. Once done you will be going on a shuttle boat.        
Back to the pickup location between the hours of 4-5pm or what was agreed upon.
Pick up time: 8 am or as for your confirmation.
Return time: 4-5pm or as for your confirmation.
PLEASE BE AWARE THAT WE RESERVE ALL RIGHTS TO CHANGE THE ORDER OF ITINERARY. IF NECESSARY, AT OUR DISCRETION DUE TO NATURAL CAUSES (ENVIRONMENTAL) OR POLITICAL REASONS (STRIKE / PROTEST)
Transportation
One of our professional, knowledgeable English speaking driver guides will be waiting at pick up location (where you will be tendered) or location agreed at 8 am, or according to the agreed time. Your driver will be holding a sign with your or your party's name on it.
Ports (Pick up is normally 8am or otherwise agreed upon)
Our escort driver will be waiting at the gangway of your cruise ship or outside the cruise ship terminal. The escort driver will be holding up a sign with the group's name on it. The email that accompanies the voucher you receive at the time of booking will indicate the meeting point for each specific port. We recommend that you meet onboard before exiting the ship. This way you are all together when meeting your escort driver and the tour can commence much more efficiently. Otherwise, the wait time for others will be 20minutes, after which time the tour will proceed.
Airport
The escort driver will be waiting at the arrival lobby holding a sign with the name in which the reservation was made under or otherwise stated.
Hotel
Escort driver will be waiting at the lobby of the hotel. Normally pick up is 8:30 am or otherwise stated.
Resident / B & B
The escort driver will be waiting outside the main doors of the building.
Naples Train station
The escort driver will be waiting at the end of the train platform where your train will be arriving at. The escort driver will be holding a sign with the name in which the reservation was reserved. Due to COVID changing status they maybe at times waiting at platform 24 where the exit is located near Chalet Ciro.
 
What's Included
Luxury private air-conditioned vehicle
English-speaking driver or escort guide.
Parking highway tolls
Fuel and insurance fee
22% of Italian sale tax
Passenger Insurance
Passenger Insurance
Sanitizer in vehicle
Sanitizing vehicle
Not Included
Gratuities range 10-20 percent(optional but appreciated)
Admission fees if applicable
Lunch (farm to table-€35pp)
Boat ride around the Amalfi Coast (50mins- one hour) weather permitted. Cost for 1-3PAX is E80, 4-8PAX the cost is E200.. Which can be paid at the site.
Additional Information
For groups of more than 8 people from Naples, Sorrento, Amalfi, Salerno we can either provide a Mercedes Sprinter minibus or multiple luxury minivans. This will depend on availability. With a minibus, you will be dropped further from the destination and you will have to walk ted location.