Excursion from Port
Tivoli and Roman Countryside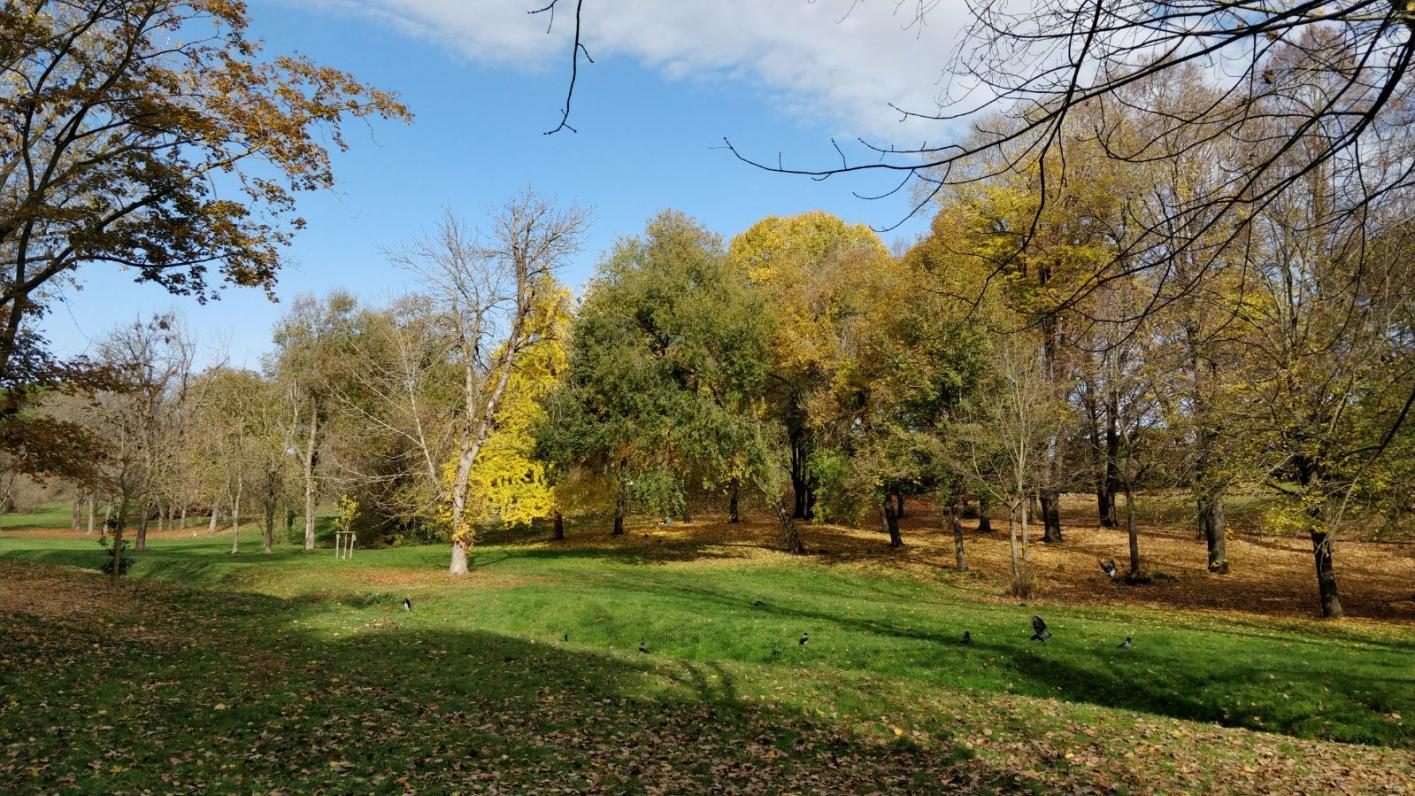 Overall Description
Tivoli and Roman Countryside
Tivoli, Latin Tibur, town and episcopal see, Lazio (Latium) region, central Italy. It is picturesquely situated on the western slopes of the Sabine Hills.
It is an important landmark in the history of architecture, and its monuments are among the most impressive to survive from antiquity .. Among the remains of wealthy Roman residences in the immediate neighborhood, the most important are those of the one that was subsequently acquired by the emperor Hadrian in the 1st century to become the nucleus of his famous villa. Hadrian's Villa was the largest and most sumptuous imperial villa in the Roman Empire. It began about 118 CE and took about 10 years to build. It lies in a plain below the hill town of Tivoli.The villa contained palaces, libraries, guest quarters, public baths, and two theaters. The remnants of many great brick and concrete structures remain.
ITINERARY
APPIAN WAY 
Once your group is together you will then proceed to: APPIAN WAY // It will take roughly 1.5 hr drive. Walk on the first road ever built by human-beings.

CATACOMBS
Your English speaking driver will drive you to explore this underground world. You will be with other English speaking people escorted in the tunnels by a guide that works straight for the Catacombs. The visit will last around 45 minutes. Guided tour included for the cost of E8pp (admission).

Lunch
Recommendations will be made in where to have lunch. It will be based on logistic location, timing, and personal experience. We suggest something quick or when we get into Tivoli.

TIVOLI WITH VILLA D'ESTE
Roughly 60 minute drive before we get to Tivoli,. As stated previously we can something quick to eat before visiting Villa. d'Este. Here you will see outstanding gardens. It is the most visited places on earth. You can easily spend the entire day in its gardens.

End of the tour
Return back to the pick up location.

Pick up time: 8 am or as for your confirmation.

Return time: 4-5pm or as for your confirmation.
PLEASE BE AWARE THAT WE RESERVE ALL RIGHTS TO CHANGE THE ORDER OF ITINERARY. IF NECESSARY AT OUR DISCRETION DUE TO NATURAL CAUSES (ENVIRONMENTAL) OR POLITICAL REASONS (STRIKE / PROTEST)
Please note each additonal hour is at the cost of E50.
Transportation
One of our professional, knowledgeable English speaking driver guides will be waiting at pick up location (where you will be tendered) or agreed location at 8 am, or according to the agreed time. Your driver will be holding a sign with your or your party's name on it.
Suggested 8 am to avoid big crowds at least in the first part of the morning (it is flexible then you decide when). Back to the port at 4:30 pm (with plenty of time not to miss the ship)
PICK UP PLACE: Right from dock site. As soon as you disembark your ship you will see your private driver holding a sign with your name on it.
Ports (Pick up is normally 8am or otherwise agreed upon)




Our escort driver will be waiting at the gangway of your cruise ship or outside the cruise ship terminal. The escort driver will be holding up a sign with the group's name on it. The email that accompanies the voucher you receive at the time of booking will indicate the meeting point for each specific port. We recommend that you meet onboard before exiting the ship. This way you are all together when meeting your escort driver and the tour can commence much more efficiently. Otherwise, the wait time for others will be 20minutes, after which time the tour will proceed.

Airport
The escort driver will be waiting at the arrival lobby holding a sign with the name in which the reservation was made under or otherwise stated.

Hotel
Escort driver will be waiting at the lobby of the hotel. Normally pick up is 8:30 am or otherwise stated.

Resident / B & B
The escort driver will be waiting outside the main doors of the building.
Itinerary
Tivoli
Tivoli, RM, Italia
Roma
Roma, RM, Italia
What's Included
Luxury, private air-conditioned vehicle.
English-speaking driver or escort guide.
Parking, highway tolls, fuel, all taxes and driver maintenance included.
Not Included
Lunch
Gratuities ranging between 10-20 percent(optional but appreciated)
No admission to any sites
For lunch you will have a choice of either grabbing a bite to go or a leisurely meal in a local restaurant. Your driver will make recommendations. Lunch can range from E10-E40
PRICES ARE IN EURO
EVERY EXTRA HOUR IS 60 EURO
TIVOLI VILLAS ARE CLOSED ON MONDAYS SO BETTER IF MONDAY TO OPT FOR THE VISIT TO CASTEL GANDOLFO
Additional Information
For groups of more than 8 people from Civitavecchia Port we only provide multiple minivans with the maximum number of 8 people in each minivan. This is because minibuses are prohibited from entering the town center. Therefore, a waste of time will incur walking to the destinations, by minivans you will get to your destination directly without wasting time.