Excursion from Port
Taormina and Mount Etna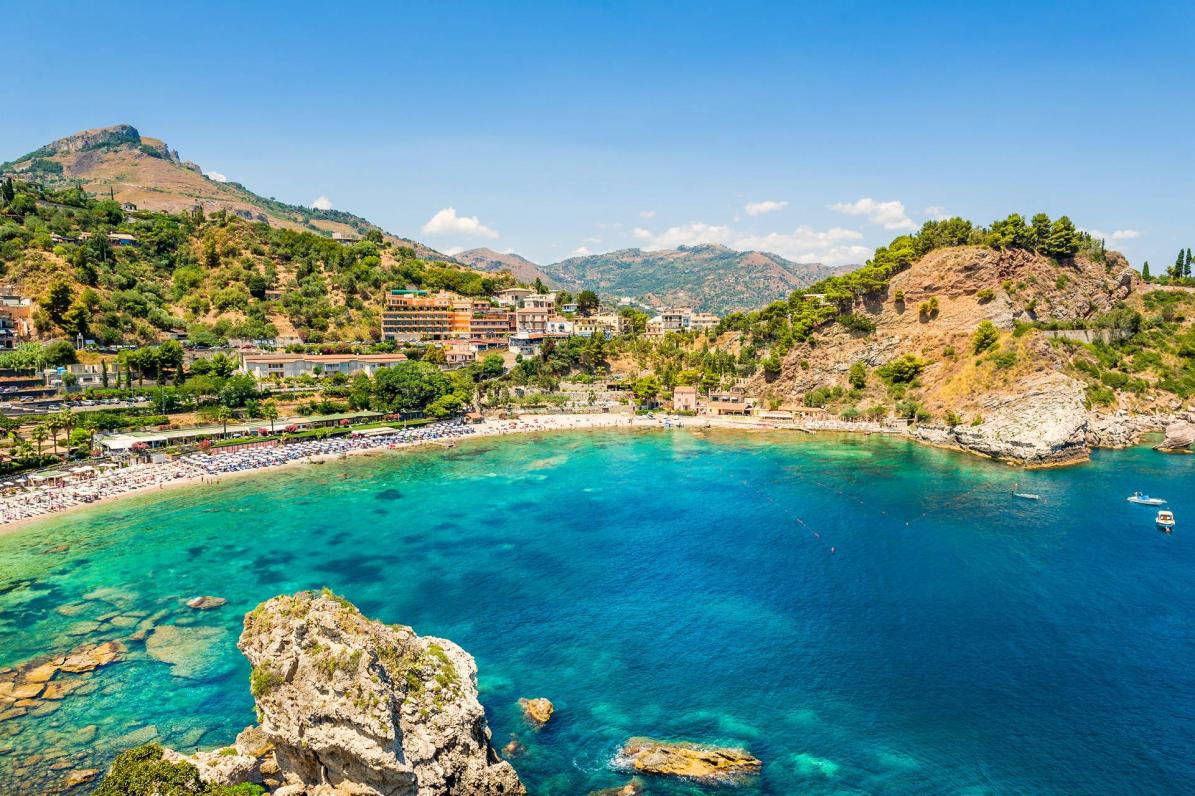 Overall Description
ITINERARY
Once you are all together, you will proceed with your tour. Full day from the ports of Giardini Naxos, Messina or Catania Shortly after disembarking, a warm greeting will be granted by your driver. As the trip starts, you will visit the specialty beautiful town of Taormina. In this town an opportunity to view the magnificent Greek Theater ruins will arise –the motivational ruins for various influential writers, artists, and musicians–. The magnificent yet elaborate views of Straits of Messina, the Ionian Sea and Mt Etna can be viewed from here. Shortly after, free time for exploring and shopping in the unique lands of Taormina will be available. Shortly after, free time for exploring and shopping in the unique lands of Taormina will be available. Then a historic trip will pursue up the 6, 000ft above sea level slopes leading to Europe's largest active volcano, Mt Etna, leaving time to discover volcano craters and open lava flows. After the end of the exploration of the amazing lands, you will return to your ship in the afternoon.    

End of the tour
Departure: Around 4.00 pm we will start the drive back to the port to be back on time around 5.30 pm.
Pick up time: 8 am or as for your confirmation.

Return time: 4-5pm or as for your confirmation.
PLEASE BE AWARE THAT WE RESERVE ALL RIGHTS TO CHANGE THE ORDER OF ITINERARY. IF NECESSARY AT OUR DISCRETION DUE TO NATURAL CAUSES (ENVIRONMENTAL) OR POLITICAL REASONS (STRIKE / PROTEST)
Please note that each additional hour is at the cost of E50.
Transportation
One of our professional, knowledgeable English speaking driver guides will be waiting at pick up location (where you will be tendered) or agreed location at 8 am, or according to the agreed time. Your driver will be holding a sign with your or your party's name on it.
Port (Pick up is normally 8am or otherwise agreed upon)




Our escort driver will be waiting at the gangway of your cruise ship or outside the cruise ship terminal.

The escort driver will be holding up a sign with the group's name on it.

The email that accompanies the voucher you receive at the time of booking will indicate the meeting point for each specific port.

We recommend that you meet onboard before exiting the ship.

This way you are all together when meeting your escort driver and the tour can commence much more efficiently.

Otherwise, the wait time for others will be 20minutes, after which time the tour will proceed.
Itinerary
Taormina
Taormina, ME, Italia
Etna
Mount Etna, Adrano, CT, Italia
What's Included
Full day 9 hours tour
Round-trip transportation from/to the port
Comfortable air conditioning vehicle
Professional tour guide-driver
English speaking driver
Free Wi-Fi on board
Free water on board
Fuel, tolls and taxes
Not Included
Gratuities ranging between 10-20 percent(optional but appreciated)
No admission to any sites
Walking guide
Meals and drinks
No Extra costs in ETNA
Taormina Greek Roman Amphitheater € 10
Gratuities