Excursion from Port
Syracuse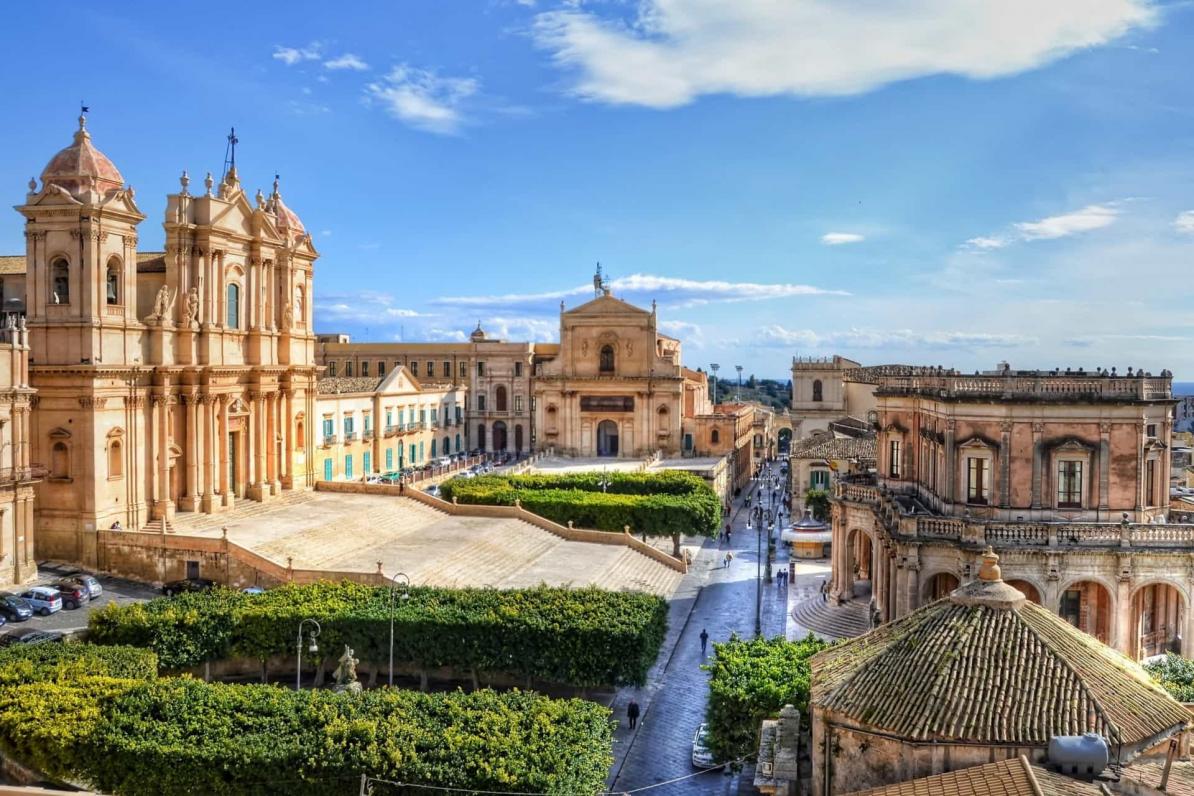 Overall Description
ITINERARY
Once you are all together, you will proceed with your tour Full day from the ports of Giardini Naxos or Catania Shortly after disembarking, a warm greeting will be granted by your driver. You will then depart to the ancient yet, extravagant, 733bc founded Syracuse, that has a history of being one of the most powerful cities in Magna Graecia, only now becoming a UNESCO World Heritage Site. Later you will be given a remarkable chance to visit the 1st century AD Roman Amphitheater in the Archaeological Park. This park holding the 240bc overwhelmingly large Altar of Hieron II, with its annual sacrifice of 450 bulls to Zeus. Similarly you will be able to see the 476bc Greek Theater introduced by Aeschylus, alongside the aging Latomy of Paradise (stone) quarry, full of luxurious greenery, and Ear of Dionysius man made cave. After a stroll through the park, a travel to the Island of Ortygia, with a medieval city, architectural masterpiece of a cathedral, which was all made over the 5th century bc temple of Athena. Free time will be allocated with a unique dining experience of lunch before boarding your transportation.

End of the tour
Departure: Around 4.00 pm we will start the drive back to the port to be back on time around 5.30 pm.
Pick up time: 8 am or as for your confirmation.

Return time: 4-5pm or as for your confirmation.
PLEASE BE AWARE THAT WE RESERVE ALL RIGHTS TO CHANGE THE ORDER OF ITINERARY. IF NECESSARY AT OUR DISCRETION DUE TO NATURAL CAUSES (ENVIRONMENTAL) OR POLITICAL REASONS (STRIKE / PROTEST)
Transportation
One of our professional, knowledgeable English speaking driver guides will be waiting at pick up location (where you will be tendered) or agreed location at 8 am, or according to the agreed time. Your driver will be holding a sign with your or your party's name on it.
Port (Pick up is normally 8am or otherwise agreed upon)




Our escort driver will be waiting at the gangway of your cruise ship or outside the cruise ship terminal.

The escort driver will be holding up a sign with the group's name on it.

The email that accompanies the voucher you receive at the time of booking will indicate the meeting point for each specific port.

We recommend that you meet onboard before exiting the ship.

This way you are all together when meeting your escort driver and the tour can commence much more efficiently.

Otherwise, the wait time for others will be 20minutes, after which time the tour will proceed.
Itinerary
Provincia di Siracusa
Siracusa, Italia
What's Included
Full day 9 hours tour
Round-trip transportation from/to the port
Comfortable air conditioning vehicle
Professional tour guide-driver
English speaking driver
Free Wi-Fi on board
Free water on board
Fuel, tolls and taxes
Not Included
Gratuities ranging between 10-20 percent(optional but appreciated)
No admission to any sites
Walking guide
Meals and drinks
Archeologic Area € 13,50
Gratuities