Excursion from Port
Etna and Godfather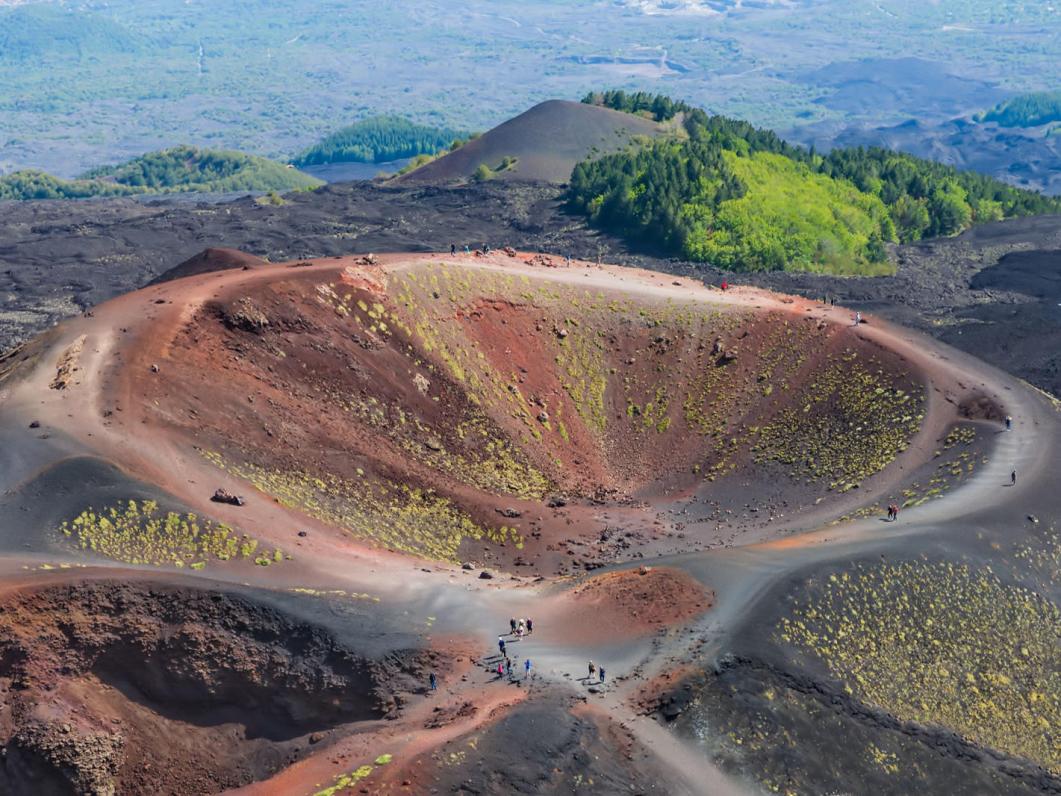 Overall Description
ITINERARY
ETNA AND GODFATHER: Catania Port
Once you are all together, you will proceed with your tour. The tour will start picking you up from the dock or other places you arrive. First stop in Savoca, an amazing village insert in the list of the most beautiful Italian villages, very famous because it was the location of FF Coppola "godfather" and also for its marvelous ancient monuments; second stop is Mount ETNA. We take the highway Messina / Catania (exit Giarre). We leave the sea level and start to climb towards the summit of the volcano. Before we reach our destination we cross some Sicilian villages (Santa Venerina and Zafferana), then we get to the craters Silvestri (7000 ft.), It is amazing the landscape of the big craters,where you can admire the large lava flows creates from past eruptions. On the road we enjoy the great vineyards of Etna and the farms overlooking the coast of Catania. Then we leave Etna and we drive to the pier at the agreed time.

End of the tour
Departure: Around 4.00 pm we will start the drive back to the port to be back on time around 5.30 pm.

Pick up time: 8 am or as for your confirmation.

Return time: 4-5pm or as for your confirmation.
PLEASE BE AWARE THAT WE RESERVE ALL RIGHTS TO CHANGE THE ORDER OF ITINERARY. IF NECESSARY AT OUR DISCRETION DUE TO NATURAL CAUSES (ENVIRONMENTAL) OR POLITICAL REASONS (STRIKE / PROTEST)
Each additional hour is at the cost of E50.
Transportation
One of our professional, knowledgeable English speaking driver guides will be waiting at pick up location (where you will be tendered) or agreed location at 8 am, or according to the agreed time. Your driver will be holding a sign with your or your party's name on it.
Port (Pick up is normally 8am or otherwise agreed upon)




Our escort driver will be waiting at the gangway of your cruise ship or outside the cruise ship terminal.

The escort driver will be holding up a sign with the group's name on it.

The email that accompanies the voucher you receive at the time of booking will indicate the meeting point for each specific port.

We recommend that you meet onboard before exiting the ship.

This way you are all together when meeting your escort driver and the tour can commence much more efficiently.

Otherwise, the wait time for others will be 20minutes, after which time the tour will proceed.
Itinerary
Savoca
Crateri Silvestri Inferiore
Savoca
Savoca, ME, Italia
Crateri Silvestri Inferiore
Crateri Silvestri del Monte Etna, Nicolosi, CT, Italia
What's Included
Full day 9 hours tour
Round-trip transportation from/to the port
Comfortable air conditioning vehicle
Professional tour guide-driver
English speaking driver
Free Wi-Fi on board
Free water on board
Fuel, tolls and taxes
Not Included
Gratuities ranging between 10-20 percent(optional but appreciated)
No admission to any sites
Walking guide
Meals and drinks
Gratuities