Excursion from Port
Capri and Naples City Excursion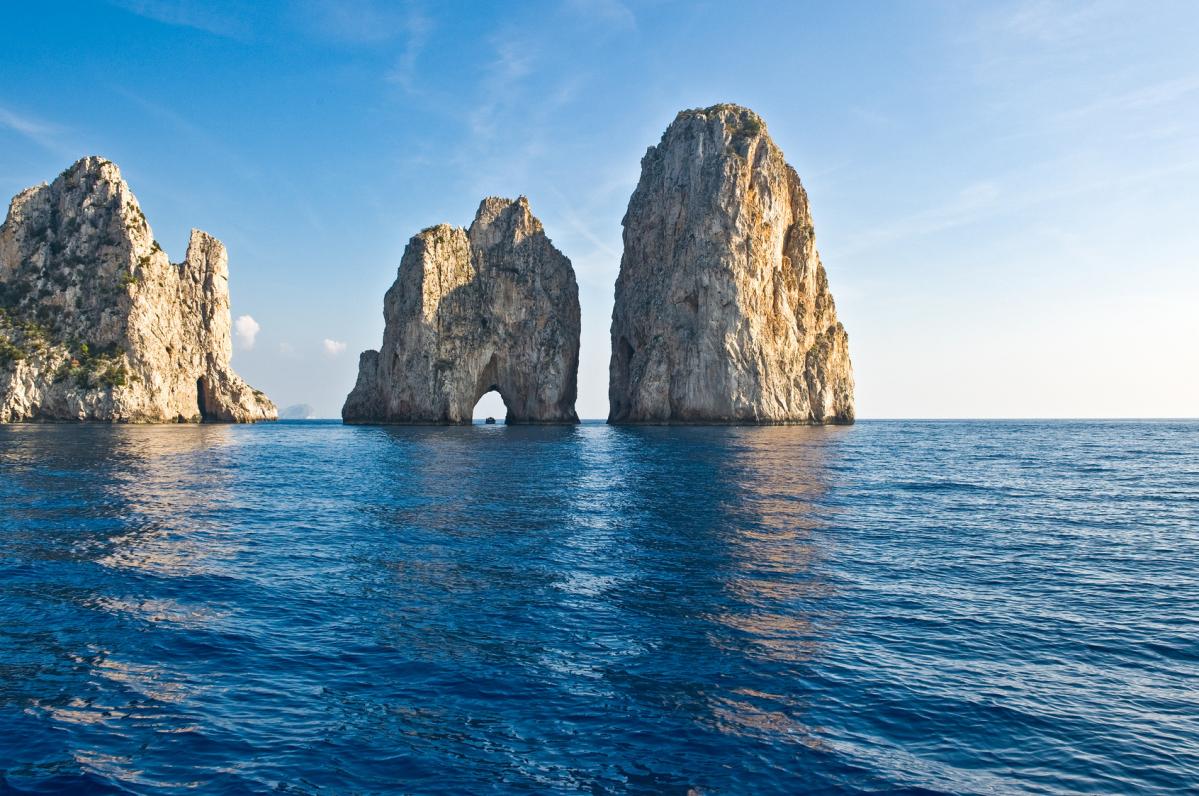 Overall Description
Capri
Visit the Blue Grotto.Here you will have the opportunity to stroll through the Main square of Capri known as "Piazzietta" town, shop, take pictures and have lunch (recommendations will be made on the day).
Naples
The Naples City Tour highlights various sights such as the Naples Royal Palace, Naples archaeological Natural Museum, Saint Gennaro Church and the Capodimonte museum and park. These are just a few of the countless treasures that Naples has to offer. Tourists may also want to sample authentic Neapolitan traditional pizza and other delicious specialities that are unique to the city. Please note this tour is an overview. If you wish to enter into any sites please specify.
ITINERARY
Pick up-first stop Naples
An escort driver will be picking you/group up at the designated area agreed upon with your name on a sign if you are being picked up from a port or train station. Train station escort driver will be waiting at the end of the platform upon your arrival holding a sign with your name on it. Please make sure that you provide the name and number of the train you will be arriving with. Once you all meet up you will then proceed to Naples. You will have up to 3hrs to explore with your guide. The guide will provide ample historical information.Visiting some of the most important areas and buildings surviving since WWII.

Proceed to the port to pick up the hydrofoil to Capri
Once done with Naples you will be driven to the port where the guide will  purchase the hydrofoil tickets. Then proceed to Capri. While on the hydrofoil you will have some great views of the coast. Great pictures can be taken. From Sorrento Port to Capri the time is about 25 minutes. As from Naples port to Capri roughly 50 minutes.

Capri main square/main town/lunch for one hour
Here you have an hour lunch break. The guide will make suggestions where it is good to eat. Capri has much to offer, such as small shops/boutiques featuring local products such as lemon, olive oil and the renowned limoncello. The guide will provide a place of location to meet up.

After lunch. Proceed to the private boat where the skipper is waiting. You will have 1 hr with the skipper/boat. Visit the White, Green and Coral Grotto and taking in the natural beauty of the Amalfi Coast. If the weather does not permit then we can proceed with the tour with a private vehicle where you can explore the highlights of Capri through a land tour.

Reconvene at the port of Capri
Return to Capri at 3pm. The jetfoil will take fifty minutes to Naples Port or 25 minutes to Sorrento Port(which is applicable). This will offer you once again to glimpse the coast of Capri. Take great photos. After arriving at the port, if applicable you will walk back to the ship. Or an escort driver will be waiting to take you back to your address of pick up or where indicated.
Pick up time: 7:45am or as per your confirmation.
Return time: 4-5 pm or as per your confirmation.
PLEASE BE AWARE THAT WE RESERVE ALL RIGHTS TO CHANGE THE ORDER OF ITINERARY. IF NECESSARY AT OUR DISCRETION DUE TO NATURAL CAUSES(ENVIRONMENTAL) OR POLITICAL REASONS(STRIKE/PROTEST)
Transportation
One of our professional, knowledgeable English speaking driver guides will be waiting at a pickup location agreed upon through email (i.e. Naples/Salerno/Sorrento/Amalfi/train station/hotel/private resident) at 8 am, or according to the agreed time. Your driver will be holding a sign with your or your party's name on it (port, train station) where applicable. As for the hotel, the driver will be waiting in the lobby and at a private residence outside the main doors if no lobby is available. Pick up normally recommended for 8:30 am.
Ports (Pick up is normally 8am or otherwise agreed upon)
Our escort driver will be waiting at the gangway of your cruise ship or outside the cruise ship terminal. The escort driver will be holding up a sign with the group's name on it. The email that accompanies the voucher you receive at the time of booking will indicate the meeting point for each specific port. We recommend that you meet onboard before exiting the ship. This way you are all together when meeting your escort driver and the tour can commence much more efficiently. Otherwise, the wait time for others will be 20minutes, after which time the tour will proceed.
Itinerary
Napoli
Napoli, NA, Italia
Capri
Capri, NA, Italia
What's Included
Full day licensed tourist guide 7-8 hrs
Round trip tickets jetfoil
Private boat/skipper for 1 hour to visit the White, Green and Coral Grotto's
Not Included
Lunch/drinks (€20-45 Euros pp depending on where you choose to eat and menu selection)
Gratuities
August garden (if time permits we can visit the garden)
Additional Information
For groups of more than 8 people from Naples, Sorrento, Amalfi, Salerno we can either provide a Mercedes Sprinter minibus or multiple luxury minivans. This will depend on availability.