Private Tour
Book a venue in the Amalfi Coast or Vineyard at the base of Mt. Vesuvius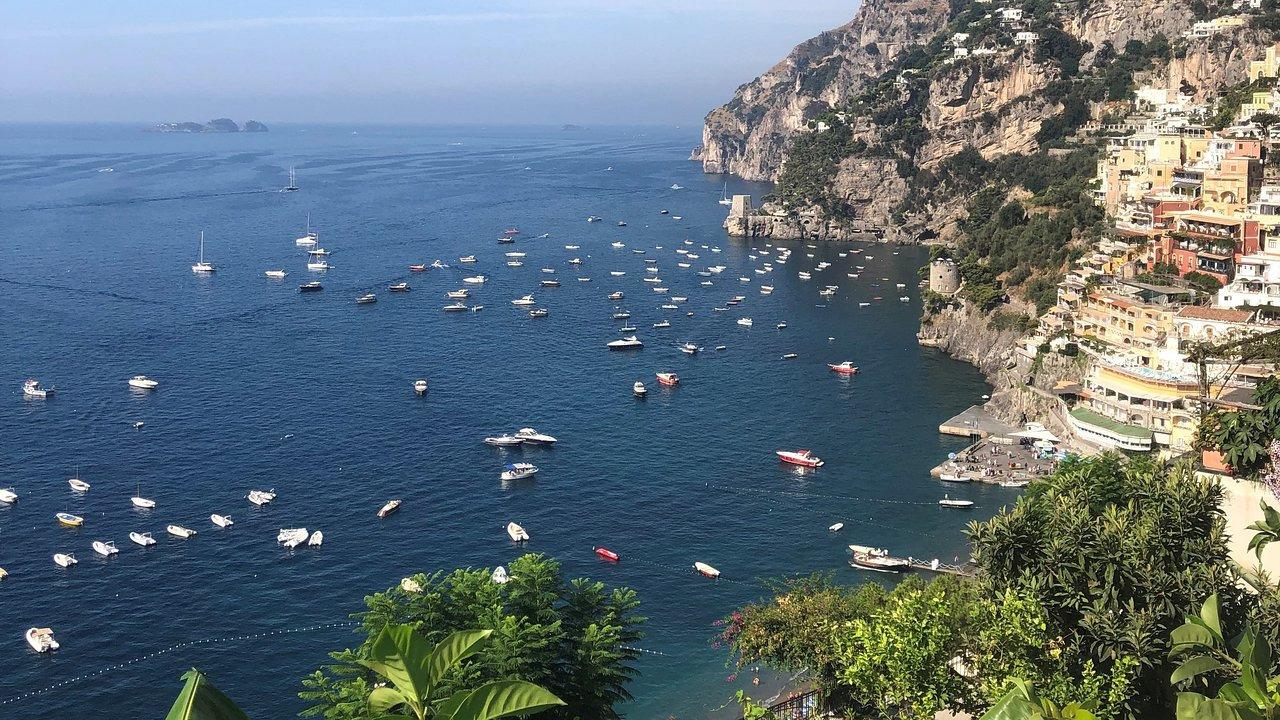 Private Tour
Booking with us!
Send now a request!
We guarantee you only the top rated attractions, at the Best Price!
Overall Description
Amalfi
The Amalfi Coast has much to offer, such as small shops selling local products like the renowned limoncello. It contains wonderful historic sites such as the Cathedral of Amalfi, and, most importantly, the dramatic coastal scenery that surrounds the area. The Amalfi town is an extremely popular tourist attraction due to its' dramatic cliffs and stunning waterscape and embodies the beauty of Italy.
Ravello
Ravello is located at the top of the Dragone Valley and features endlessly breathtaking views. One of Ravello's most famous architectural pieces is Villa Rufolo, which contains luxurious hotels, culture, and cuisine. You will walk through a rural village which is perched on the top of the cliff situated above Amalfi and Minori. Ravello is famous for its natural beauty, ancient monuments as well as the Villa Cimbrone and Villa Rufolo gardens. It is also known as the city of music and is where Richard Wagner composed his opera, Parsifal.
Positano
Italy is known for many things, but perhaps one of its most dominating features as a culture-oriented country is the marvelous and undeniably stunning colors embedded within the eccentric walls and quaint towns. Positano offers exactly that - warm, hospitable houses clinging to cliffs which are visually spectacular. It is a perfect place for sightseeing, shopping, or just taking in the pleasant scenery. Known to be the jewel of the Amalfi Coast, Positano is guaranteed to present you with a warm, genuine, and authentic Italian experience. The driver will reach the furthest part of the town, which is accessible by vehicle, at which time you will walk through the narrow streets and alleys. Here you will see various local arts and crafts, galleries and a bougainvillaea flower shelter which will lead you to the beach. Here you can take a stroll along the boardwalk. Many celebrities are known to vacation here, so it could be your lucky day!
ITINERARY
Venue can be either 
Venue can be a vineyard at the base of Mt. Vesuvius or a restaurant up the hillside of Positano overlooking the Amalfi Coast.
Venue 1 is distinguished by the authenticity of its products directly derived from their grounds, the primary source for the kitchen of the restaurant. Very simple ingredients and a passion for cooking create a strong bond to create a delicious and tasty dish, this is an ideal restaurant for discovering the authentic tastes of Positano's land. The view is absolutely to die for. It is built on 3 terraces respecting the environment in which it is situated. On each terrace are organic vegetable gardens. On another level you have panoramic view of Positano, the Galli isles and Capri below. It is a must-see site!
Venue 2
We can arrange one day a wine tour around Vesuvius Volcano where there is a breathtaking wine yard where they grow grapes in order to make a great wine known as Lacrima di Christi which means the tears of Christ. This is thanx to the volcanic soil. You can test different types of wine as well have a light lunch. You can test different types of wine as well have a light lunch.
Pick up time: Varies upon request.
Return time: Varies upon request.
PLEASE BE AWARE THAT WE RESERVE ALL RIGHTS TO CHANGE THE ORDER OF ITINERARY. IF NECESSARY, AT OUR DISCRETION DUE TO NATURAL CAUSES (ENVIRONMENTAL) OR POLITICAL REASONS (STRIKE / PROTEST)
Transportation
One of our professional, knowledgeable English speaking driver guide (s) will be waiting at pick up location agreed upon. Detailed instructions will be provided with your planner.
Itinerary
Vesuvio
Amalfi
Positano
Ravello
Vesuvio
Vesuvio, Ottaviano, NA, Italia
Amalfi
Amalfi, SA, Italia
Positano
Positano, SA, Italia
Ravello
Ravello, SA, Italia
What's Included
Will be discussed with your planner.
Price will vary depending what is included or not included.
Passenger Insurance
Sanitizer in vehicle
Sanitizing vehicle
Not Included
Will be discussed with your planner.
Price will vary depending what is included or not included.
Additional Information
Please go to the "Request Now" tab and provide the date that you are interested in booking. As well which Venue you are interested, Venue 1 or 2. and any other request. We will do our best to accommodate and be flexible. We will reply within 24hrs. Thank you!